About Emma... and our journey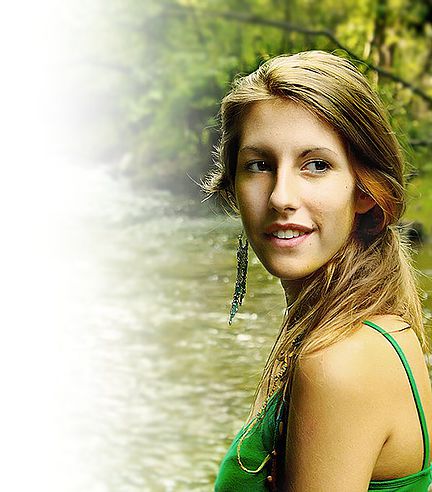 Before she had the chance to save the world, our sweet Emma Elizabeth Munson died tragically Sunday morning October 6, 2013 among her loving friends at Virginia Commonwealth University (VCU) in Richmond Virginia. A first year Freshman Art Student, Emma was blossoming in her new surroundings and fell in love with Richmond, making a new circle of friends who will sorely miss her unique style and flair for life. Emma turned 19 years old on September 25th.
Taken from us so quickly, some days it's still hard for us to comprehend that Emma is really gone.

As her parents, we always knew Emma was amazing and different. She spoke at a young age and was born with an extremely compassionate heart. As a young girl she had a vivid imagination and as the oldest of four children she was somewhat of a protector, but not in an overbearing way.

As she entered Middle School, a dark time for her, as she called it, she had developed a true sense of self already. She stood up for what she believed and wore what others would not leave the house in. She was secure with herself and did not worry about what others thought of her. She was always mature beyond her years...an old soul for sure.


During the times when she was misunderstood by many, Act One was her refuge. Everyone "got her" there and she could freely be herself and express her beautiful and unique spirit without judgement. It was a lifesaver for her, truly. She blossomed there and her talent, to us, was amazing and incredible to watch with each passing year. She not only grew as an actress and singer over those years, but her creativity just seemed to consume her.

She was a talented writer and after painting a mural on her bedroom wall and taking Art classes at North Allegheny realized she found joy in painting, drawing and a true source of happiness in nature photography. She began combining two things she loved...the earth and art to create some beautiful and very personal pieces. With the help of willing friends, who knew if Emma asked you to do something it was going to be an adventure, she created some really beautiful pieces of painted people.

All the while she remained true to her beliefs that we must take care of our Mother Earth. She would bring home bags of recyclables from show rehearsals, She carried a completely non-disposable lunch anywhere she went. She begged us at home to compost and buy cloth napkins, just to name a few. She approached someone sitting in a running car and asked respectfully if they could shut off their engine while just waiting for someone. So many of the things she did were out of respect for our world. And she loved being out in the world, enjoying nature and exploring every chance she got.

She had so many dreams....she wanted to be a farmer and live off the land and be self-sufficient and feed the world. She wanted to hike and explore and learn as much as she could about our beautiful world and the people in it. She wanted to join the Peace Corps and help others. She especially wanted to treat everyone she met with love and respect.

She wanted to make an impact on the world....in 19 short years, she really did.

And so now, as her family, we have decided that the best thing we can do to honor our beautiful Emma is to take her inspirations and help others. Help make the world a better place. We want to make her proud. We want to follow her lead and do all things in the spirit of love and charity. We want to help her continue to make an impact on the world.